Shopping List Grows
At a recent committee meeting the team Trustees were asked to consider funding two additional items and entailing major expenditure.  The team is already committed to providing a third set of operational casualty care equipment so that the kit normally carried on our two vehicles can be replenished immediately following an incident.  Likely expense = £5,000
One new proposal is for the replacement of the team's personal-use lamps with the latest LED technology lamps.  Several modern battery powered lamps are now on the market which are much lighter in weight, much brighter and promote longer battery life.   The committee decided to investigate the market further before making any final decision and approval was given for the purchase of a small number of lamps for evaluation.  Should we decide to go ahead with a full replacement the bill is estimated at £3,000.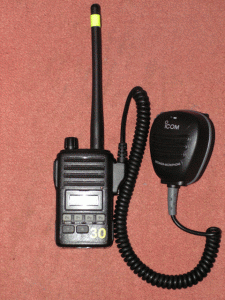 Target issue date Autumn 2009.
The second proposal is to increase the number of hand-held radios.  Currently the radios are provided by the police but the number available limits their issue to just a few key members normally able to respond in the daytime.  At a recent call-out to the Goyt Valley, team members attending from the Macclesfield area had to wait for the arrival of the radios carried in the team Land Rover before they could start making their way up to the casualty.  Had more radios been available for personal issue then time could have been saved.  The committee decided in principle to purchase another twenty radios subject to raising the necessary £7,000 funds.
If you can help with funding any of these projects please use the "Just Giving" web site link or contact treasurer@buxtonmrt.org.uk