Rotary Club get the pennies spinning in Sainsbury's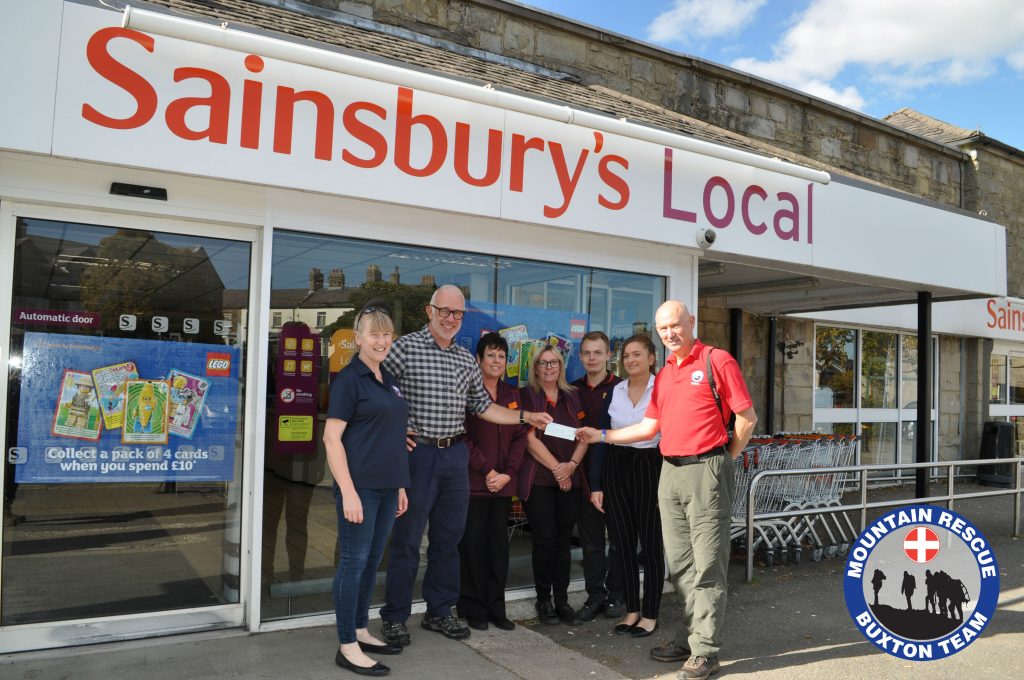 Last week we were delighted to receive a cheque from the Rotary Club of Buxton representing half the proceeds from their Coin Spinner collection in Sainsbury's in Buxton.
The Rotary Club are regular supporters of the team and always help us and other local charities whenever they can.  Their volunteers do a fantastic job for and we really appreciate their generosity.
Pictured here is Dr Andy Collier from the Rotary Club together with Sainsbury's staff, handling the cheque to team member Delvin and one of the Friends of Buxton Mountain Rescue, Jane.
Thanks to all those that set the pennies spinning for us.