Queen's Birthday Honours for Two Members of Buxton Mountain Rescue Team.
Buxton Mountain Rescue Team is proud to announce that two of its members have received honours in the Queen's Birthday list.
Ian Hurst, President of Buxton Mountain Rescue Team, has been awarded a Member of the Order of the British Empire (M.B.E.) medal for service to mountain rescue in Derbyshire.
Keith Birkitt, living in Chapel en le Frith, has been acknowledged as a Medallist of the Order of the British Empire (B.E.M.) for services to Buxton Mountain Rescue Team.
For Ian Hurst the award recognises fifty years of service to the community through a life dedicated to helping those in distress in the hills and dales of the Peak District.
The national award follows presentations earlier in the year by The Peak District Mountain Rescue Organisation and by Mountain Rescue England and Wales to mark Ian's achievement of fifty years of unbroken service.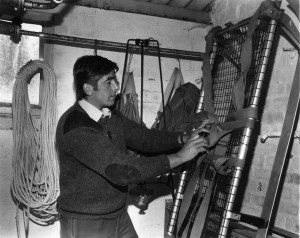 Ian became involved with mountain rescue in 1963 when he first joined the Peak District National Park Authority as a Volunteer Warden.  As a National Park Warden he became a member of Edale MRT which was still then in its infancy.  At that time there was little in the way of an organised rescue service and the national park wardens involved with Edale MRT  were always first to be involved when a hill incident occurred anywhere in the Peak.  The equipment they used was very basic and often borrowed from "rescue posts" set up by local climbing clubs through the umbrella organisation, The Mountain Rescue Committee of England and Wales.
In 1964 a major search and rescue incident occurred centred on the Snake Pass when a large number of scouts participating in a fifty mile hike were overtaken by appalling weather. However, the search and rescue was hampered by poor communications and the lack of a dedicated search organisation to call on.  The incident sadly resulted in the deaths of three Rover Scouts.
The deaths shocked the outdoor community which became a catalyst for change which saw the foundation of The Peak District Mountain Rescue Organisation in 1964 and has since continued to grow into the modern voluntary service which exists today.
During fifty years Ian has served the rescue organisation in nearly every capacity including spells as secretary, insurance officer and treasurer.  In 1972 he became a founder member of the PDMRO Incident Controllers' Panel which took over from the previous Search Controllers' group.  As an Incident Controller, Ian was often the first point of contact when an accident was reported and consequently has since dealt with hundreds of call for assistance from injured or lost people.
Ian was not content with voluntary work at regional level but also played a role in developing mountain rescue nationally.  He was soon actively involved in all administrative matters becoming a Trustee of Mountain Rescue England and Wales in 1980.
If that commitment was not enough, Ian also joined Buxton Mountain Rescue Team in 1990 as an active rescuer. He was to become Team Chairman in 1991, a post he held for 20 years until becoming President of Buxton MRT in 2011.
Ian's has been a life dedicated to the service of others and, as a volunteer, he has never been rewarded with a penny for any of his work.  He continues to serve Mountain Rescue England & Wales as a trustee and is still President of Buxton MRT.
Keith Birkitt's award is specifically for services to Buxton Mountain Rescue Team.  Keith joined Buxton MRT in 1994 and quickly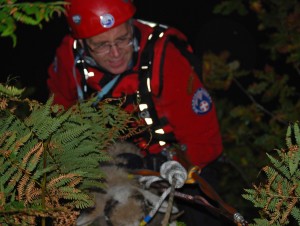 became a leading member and has consistently ranked in the top five members attending the most incidents each year.  In 1997 Keith took on the role of Fundraising and became manager of the team's biggest annual money making event at Chatsworth County Fair.  Keith has continued to manage the event over sixteen years and has raised over £80,000 for team funds.  Still fundraising, Keith has now turned his attention to team training adding the role of programme organiser to his list of activities.  With other team members, Keith received the Queen's Golden Jubilee Medal in 2002 and the Queen's Diamond Jubilee medal in 2012 for service to a voluntary organisation.  Keith's medal will be presented later in the year by the Lord Lieutenant of Derbyshire
Both Ian and Keith are delighted to have their voluntary work recognised and each has emphasised that it is the spirit of teamwork within the organisation that has given them the enthusiasm to dedicate so much time to mountain rescue.