Power company boost money supply
Earlier this year the world famous mountaineer, Nigel Vardy,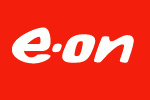 together with Derby Concert Band raised over £200 with a evening of music and mountain images entitled "Music with Altitude" at Buxton's Octagon Room.
Now E-on UK, Nigel's day job employer, has matched his efforts with a donation of another £200.   Nigel is a High Voltage Control Engineer with E-on, the UK's largest power distributor, and as part of a company employee charity incentive scheme, E-on can match the sum Nigel raised for the team in March.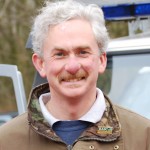 Many thanks to Nigel for all his effort on behalf of the team and to E-on UK for its generous contribution. 
Handy really, the electric bill is due at the end of June!
Nigel, a high voltage mountaineer, pictured supporting the team at the  Staffordshire Moorlands A.C. Christmas Cracker fell run in December 2008