Packhorse Poets raise £130
A food-hamper, a baby Hartington cheese, t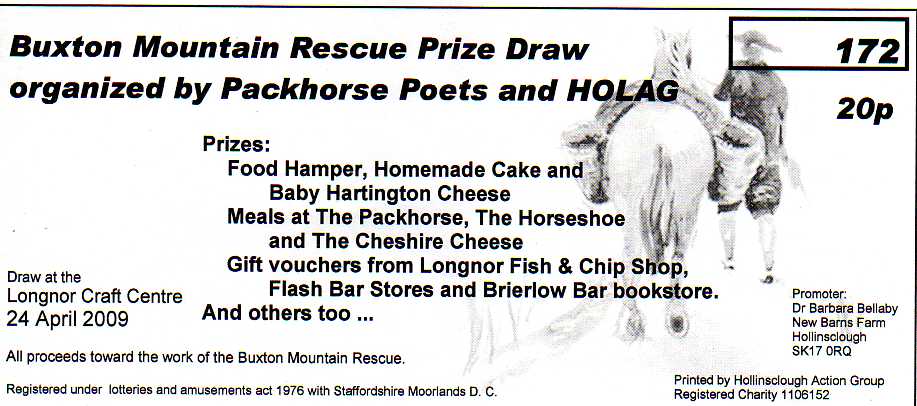 hree classy pub meals and a chip shop voucher were just some of the prizes on offer in a raffle run jointly by The Packhorse Poets and Hollinsclough Action Group.  The Packhorse Poets meet every third Wednesday at the Packhorse at Crowdecote and are a well known group which has given readings at many Buxton Festival Fringe events.  The Hollinsclough Action Group is a residents group trying to improve matters for the small village near Longnor.  It has a detailed web site depicting the history of the area and its important location in the days of packhorse droving trails.
Together the groups organised a raffle with all £130 proceeds going to Buxton Mountain Rescue Team. 
Thank you to all those who have worked to make the raffle possible and to those who offered prizes.  This is another example of small local organisations supporting the work of the rescue team.  Regardless of the sum raised, knowing that others care about our work is really rewarding and the team is truly appreciative of their help.