Old van for sale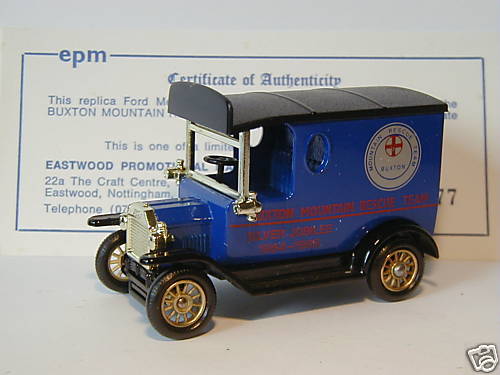 A rare opportunity to buy one of a limited edition of vintage Buxton Mountain Rescue Team toy vehicles that were sold in the 1980s as a fundraiser.   The model is a replica Ford Model T van, not that the team ever owned one of course, but it does depict an old version of the team emblem.
This one appears on eBay and you have just three days to make your bid.
NOTE: This is a private sale by someone not connected with the team.  No money from the sale will come to Buxton MRT.