MP calls for winter cash-aid for mountain rescue
Following the prolonged snow and ice across the Peak District and Britain as a whole, High Peak MP Tom Levitt has asked the Government to recognise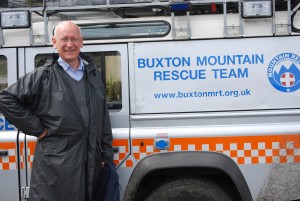 the extra effort made by Mountain Rescue volunteers. The service, which receives no direct government funding in England, was called on many times both locally and elsewhere to assist the 'traditional' emergency services carry out their rescue duties.
In a letter to Police minister David Hanson on behalf of a constituent, Mr Levitt says:
"Mountain Rescue in England receives no direct public funding in the way that their brothers and sisters in Scotland and Wales do and yet there have been considerable "non-traditional" as well as traditional calls on mountain rescue for assistance in the cold weather of recent weeks. These have taxed their resources significantly.
"I know of two incidents in my own constituency which bear this out. In one village Mountain Rescue were called to ferry a pregnant woman to hospital to give birth after she had been snowed in. In another case, when an ambulance became stuck in snow at the home of a man who had suffered a heart attack, Mountain Rescue came to take him into hospital. In neither incident did the rescue vehicle need to leave the highway, but in both incidents the conventional rescue services could not effect the rescue unaided.
"I do hope that you will look at the demands that have been made on Mountain Rescue organisations over recent weeks and consider whether at the very least a one-off payment could be made to cover their additional seasonal costs. Better still, they should get funding equivalent to that available in Scotland and Wales or, at the very least, be treated like other emergency services in being allowed to reclaim VAT."
Mr Levitt continues to campaign for equal treatment with other emergency services for Mountain and Cave Rescue on VAT, some direct funding as they get elsewhere in UK and for a single minister to be responsible for co-coordinating Mountain Rescue issues in government.
Photo:  Tom Levitt with BMRT following a fundraising event in 2009