HAPPY CHRISTMAS and Thank You All
It has been another busy year for the rescue team with a record number of

call-outs and lots of things happening in the background.  Now is the time to say a massive "Thank You" to all the hundreds of people who have supported us over the last year. 
Support comes in all formats from big corporate assistance to smaller, but none the less significant, personal donations.   Lots of people have gone out of their way to help the team by organising all sorts of events, sponsorships and sales to raise money.  Every penny raised is a great encouragement to the team members who give their time and effort freely to assist others. Without the support of so many people the team simply could not continue its work.
We value every donation large or small and, as we are all volunteers, we promise that every penny will go into providing the rescue service for the future.  There are no paid staff whatsoever involved with operations, fundraising or managing the team so administrative overheads  count for less than one penny in every pound donated.  The team budgets well ahead to ensure that charity money is not wasted and that all expenditure is justified by the team's objectives.
2010 has been a year for raising and saving money ready for 2011 which is likey to see some very expensive purchases.  
Later in the winter all team members will be issued with new personal protective clothing to ensure that all our volunteers have the best equipment to keep them safe in any weather. The team is grateful for the support of local suppliers but the total cost will still exceed £26,000. 
In the spring the team will bring on line a new 4 x 4 operational vehicle and modify one of its exisiting vehicles to a suppport role. The final cost of this project will be in excess of £40,000.
In the summer an additional base at the new Community Rescue Centre in Buxton will become available. The base will need some kitting out with equipment storage racks and other essentials so more cash is ear-marked in readiness.
It should be an exciting year ahead but none of it could be achieved without the fantastic support of the local community and from much further afield.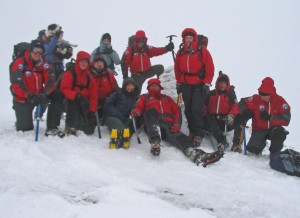 The team members extend a huge "Thank You" to everyone who has helped in cash, kind or spirit over the last year and we hope we can rely on your continued generosity.
We wish everyone:  A Merry Christmas and a Very Happy and Safe New Year.