Dressing up for a diamond anniversary
The small farming village of Wormhill, near Cheedale and Millers Dale, celebrates its wells of water in the ancient Derbyshire way by 'dressing' them. 2011 will be the 60th anniversary of this annual activity.
Aside from its purpose of bringing the community together in a creative endeavour, it is also a major fundraising event that supports local charities. Buxton Mountain Rescue Team is one of the lucky beneficiaries – which is why we, together with the residents of Wormhill, warmly encourage you to participate in the various events happening throughout the celebratory week (27th Aug – 4th Sept): from the Well Blessing Service, to a Children's Party, to the Wormhill Stomp. Or, you can simply drop by and view the beautiful and intricate designs made from local and natural materials. Delcious home-made refreshments will be served daily in the village hall.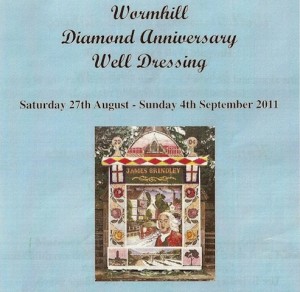 Find out more about the Wormhill festivities from this event listing.
If you are intrigued, why not fill yourself in on background information about the unique custom of well dressing.