Castleton Lights Up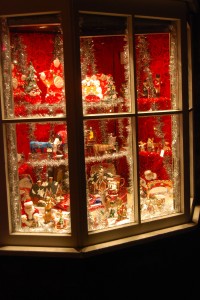 Christmas cheer is spreading and trees and decorations are going up all over the area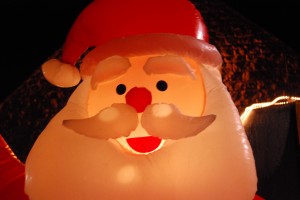 but nowhere more so than in the little village of Castleton in the Hope Valley.  Each year the shops and pubs decorate the streets with dozens of illuminated trees creating a magical setting for children and adults alike.
The streets are busy as visitors arrive by the coach full to wander round the quaint shops or dine in the many cosy pubs and cafes.  Each year at this time Buxton Mountain Rescue Team applies for an official street collection licence and sets up an illuminated display outside the Tourist Information Centre. 
Given fair weather the event is always worthwhile with people happily donating money in the festive spirit.  This year the skies were clear all day and as darkness fell so did the temperature, bringing a keen frost.  But that did not put off the visitors and the team made a handsome sum of £422 towards its equipment improvement appeal.  Thank you to everyone who donated and thank you to the car-park attendants for not putting a ticket on Santa's Sleigh!