Campers make BMRT "Charity of the Year"
Each year the staff at Buxton's Lime Tree Caravan & Camp Site select two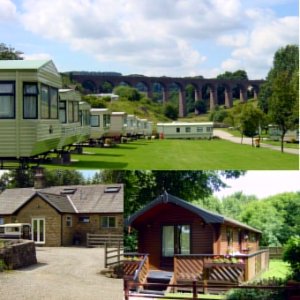 charities to benefit from their fundraising efforts throughout the year.  This year, after site managers learnt about the team's activities in the local press, they have selected Buxton Mountain Rescue Team. 
Small events throughout the year will help raise cash supported particularly from the sale of second-hand books. As Buxton is renowned for its good summer weather, sales to campers and caravanners should be high as they relax in the glorious sunshine which is just around the corner!
So, if you are coming to the Peak District this year for a self-catering break, head for Lime Tree Park on Duke's Drive where a warm welcome awaits.
Many thanks to Gilly and Ian for thinking about the team. Another great example of the fantastic local support for the rescue team.