Buxton Mountain Rescue say "Thank You" for your support.
Buxton Mountain Rescue Team wishes to send a great big "THANK YOU" to everyone who has supported the rescue team during 2016.
It has been another busy year from a call-out perspective and the team's response is only made possible by the help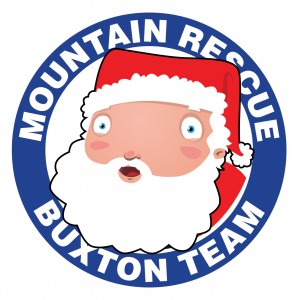 and generosity of so many people.
Attending nearly one hundred incidents in a year can become a burden to the volunteer members but when the local community demonstrates such appreciation and support it gives a real boost to the enthusiasm of those responding.
The team truly appreciates every coin dropped into the fundraising buckets but some people have gone out of their way to raise money this year.  Their magnificent efforts have made a major contribution to the financial reserves.  However, it's knowing that people are willing to go give up so much time and suffer significant pain in order to raise money which is so humbling.   Their efforts inspire the active members to turn out whatever the time of day or whatever the weather to help others in distress on our hills.
One young lady raised over £5,000 when she climbed Kilimanjaro entirely at her own expense.  Several people ran marathons in aid of the team: a man from Tideswell raised £1,850 by running seven marathons in seven consecutive days, a total of 190 miles and an ascent of 20,000 feet.  An elderly lady from Congleton made a significant donation after the team carried her to the top of Bosley Cloud to see again the view that had meant so much to her in her younger days.   We had great help from running clubs and a £1,000 donation from Buxton gymnasium.  Our local M.P., Andrew Bingham, raised money for all the High Peak rescue teams with a marathon day of golfing.  A man cycled the length of Britain and a lady raised £30 by selling rhubarb!  All these and many more contributions large and small are what keep mountain rescue viable and without such help the service simply would not exist.
This year the team played host to BBC's Breakfast Programme when presenter Bill Turnbull retired.  Macclesfield M.P., David Rutley, joined the team for a night acting as a casualty for an exercise in the forest.  Team-member, Peter Farrer, visited Buckingham Palace to receive an M.B.E. from Prince William.
Sadly, the year also saw the passing of two stalwart members, Ted Burton M.B,E and Dr Philip Astill. Mountain Rescue was also shocked by the sudden death of P.D.M.R.O. Chairman, Ken Blakeman, whilst attending a rescue on Kinder Scout in June.
The future of the team looks bright with a fourth response vehicle coming into service in February to meet ever growing demands.  Plans are afoot to modernise the communication systems and improve the training facilities at the Dove Holes base.  Of course all this can only happen with the continued support of the local community who generously dig deep to help with the funding.
In 2016 team members have already volunteered over 10,000 hours on call-outs, training, fundraising, meetings and equipment maintenance.  Next year it will probably be a few more.
Many thanks for all your help throughout 2016 and I hope we can count on your continued support to help the volunteers who are prepared to help anyone needing assistance in our beautiful countryside.
Wishing everyone a Happy Christmas and Safe and Peaceful New Year.