Jacobs Ladder, Kinder Scout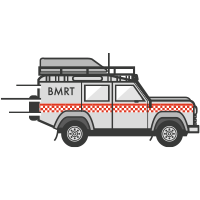 Call out for year:

44

Date:

31/05/19

Time:

3:35 pm

Grid ref:

SK 10416 84892

Type of incident:

Walker

Other(1)

Team members involved:

10

Time taken:

2 hours 56 minutes

Total man hours:

29
Incident report
The team was called out mid afternoon to investigate reports of shouting and a whistle being blown in the Jacobs Ladder area of Kinder Scout.
The response vehicles were deployed with a small number of team members to investigate.
On speaking to a couple of walkers as they walked up Jacobs Ladder, it became clear that walkers had reported that they had  witnessed another group using whistles and shouting to a member who was some distance away and walking on a different path.
It transpired that someone else, having heard the shouting and whistles assumed there was an accident and had called for help.
It was one of those well intended calls for help; the team being glad that everyone involved was safe.
The Team was stood down after a couple of hours.