Mam Tor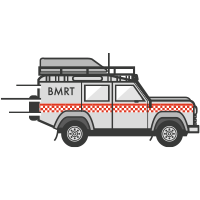 Call out for year:

36

Date:

2/08/09

Time:

2:01 pm

Grid ref:

SK 127 835

Type of incident:

Walker

Medical (fatal)(1)

Team members involved:

12

Time taken:

1.5 hours

Total man hours:

18
Incident report
A Buxton and Edale joint snatch squad was called on Sunday afternoon to respond to the report of a man having collapsed on Mam Tor, near Castleton.
The seriousness of the incident soon became apparent when East Midlands Ambulance Control alerted the teams that cardiopulmonary resuscitation had already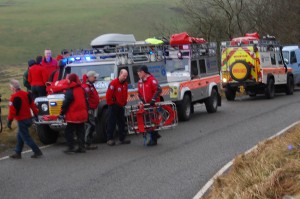 been started by members of the public on Mam Tor.   The Yorkshire air-ambulance was landing on the summit as team members arrived at the rendezvous point and paramedics were with the casualty within minutes.  Snatch squad rescue team members quickly climbed the popular tourist route bearing additional medical equipment.
Whilst resuscitation continued the casualty, a 58 year old gentleman from Stannington in Sheffield, was carried to the waiting helicopter and was then flown to a Sheffield hospital.
Despite the best efforts of all the people involved the man did not respond to treatment and was later declared to have died.  At the time of his collapse the man was accompanied by his wife who was cared for by team members until the arrival of the police.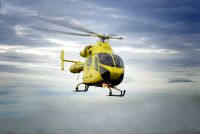 Team members are always moved by such tragic incidents and they wish to extend their most sincere condolences to the man's wife and family.
Library photos:  Snatch squad rendezvous at Mam Nick.    Yorkshire air-ambulance.